Atelier in the historical center of Bologna, Italy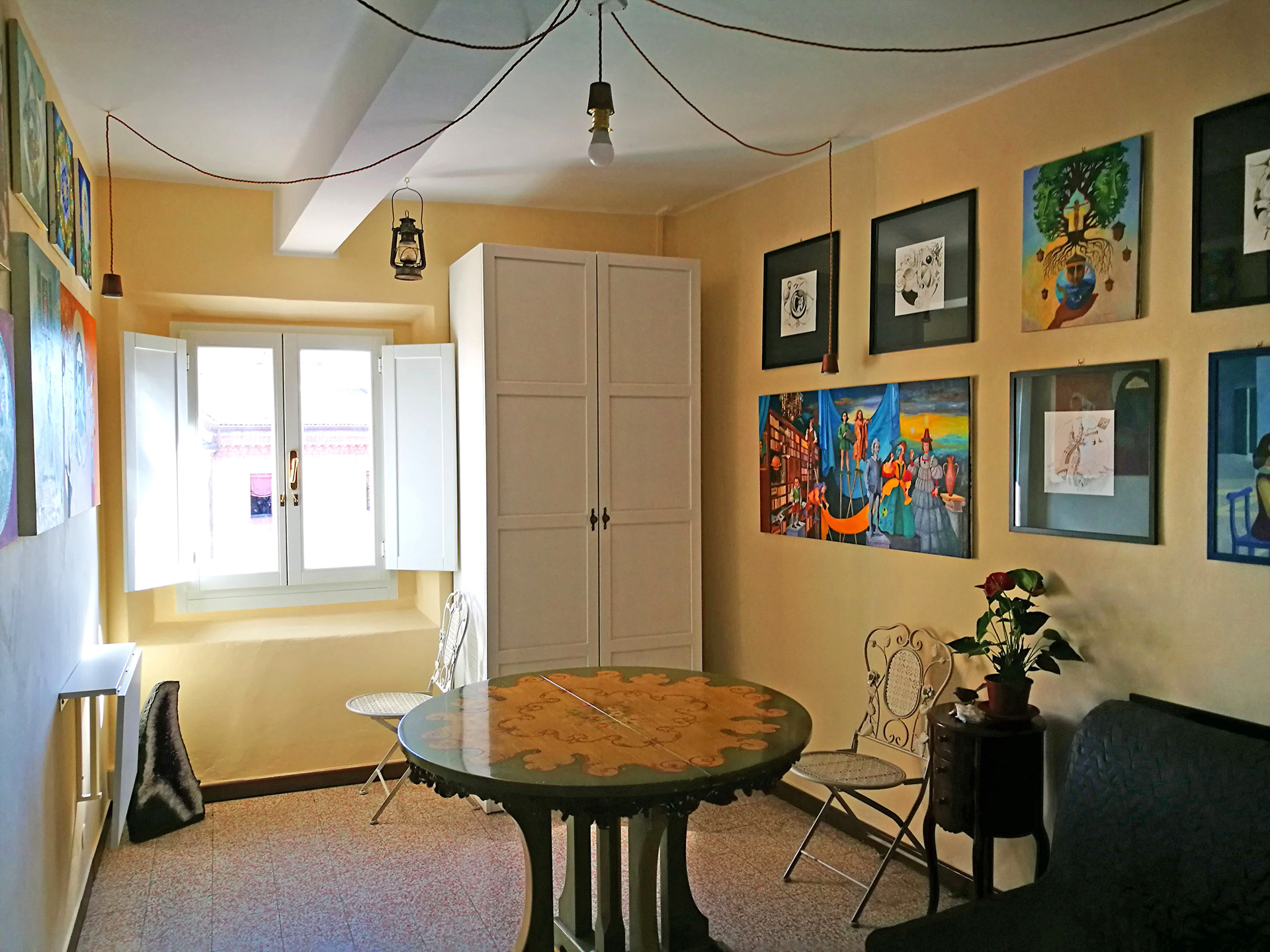 Darya Tsaptsyna was born in 1976 in Minsk, Belarus. She studied painting and graphics at the Academy of Fine Arts in Minsk. The artist successfully works in different artistic fields including design and illustration, painting, graphics and fresco. In 2010 Darya had an artistic experience in Chicago, USA, where she discovered a passionate interest for oriental art and philosophy, which fostered the birth of the Mandala project - art that stimulates spiritual growth and psyco-physical wellbeing.
Her artistic activities comprize visionary and metaphisycal paintings and drawings, as a result of the path which brought her during the recent yearsto the profound study of the geometry and symbology in the art.
EXPOSITIONS
2003 Municipal hall, Tavullia (PU), Italy
2003 Municipal hall, Sant'Angelo in Lizzola, (PU), Italy
2004 Del Barbiere bookstore, Pesaro, (PU), Italy
2005 Sacred Art Competition, Pesaro, (PU), Italy
2006 Contemporary Art EXPO, Forlì, (FC), Italy
2006 Loggetta Lippi, Bagno di Romagna, Italy
2006 "Of all the colors", Miramare di Rimini, (RN) Italy
2006 Marina di Ravenna, Italy
2006 Del Barbiere bookstore, Pesaro, (PU), Italy
2007 Fresco creation at the hospital in Rimini
2007 fresco competition, Farfa Abbey (Rieti) Italy
2007 Plein Air "Colors in the streets", Rimini, (RN), Italy
2008 Gradari Palace, Pesaro - portraits and landscapes
2011 Signature of Art Gallery, Glencoe, IL (personale)
2012 Gradari Palace, Pesaro "In the beginning there was a graphema" 
2014 San Domenico hall, Pesaro
2016 Art underneath the Arcades, Bologna
2017 Mirandola Art Fair